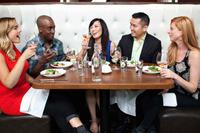 Seattle Dinner Soiree-A Night On The Town
Enjoy a'progressive 4-course dinner from James Beard award-winning chefs'at some of Seattles top restaurants during this 2-hour walking tour. Experience full-size portions of two appetizers, a main course, and a dessert and get an insiders look at some of the top restaurants in the city. Pair wines and cocktails with a seafood-centric menu while discovering exciting developments in the Seattle food scene.'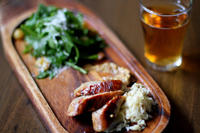 Capitol Hill Food Tour in Seattle
Dive into the hip food scene of Seattle's Capitol Hill neighborhood, home to some of the city's best restaurants, cafes, coffee houses, bars and nightclubs. Enjoy more than 14 food tastings including cupcakes, Montreal inspired bagels, shrimp n' grits, spicy Korean-style tacos and frozen custard, as well as a handcrafted cocktail and a hard cider tasting. Go behind the scenes of a local bakery, visit an acclaimed food truck featured on 'Good Morning America,' and enjoy some great people-watching as you hear stories about the history of Capitol Hill from your friendly, knowledgeable guide.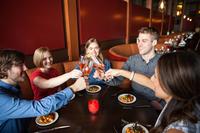 Gourmet Seattle Walking Tour
Discover Seattle's tastiest restaurants on a leisurely walking tour of Seattle. Embrace upscale comfort food and enjoy an introduction to some of Seattle's most popular restaurants and meet the chefs as you eat your way through the city at a leisurely pace.